Hellooooooo out there!
It is 11:57pm on November 18th and
I JUST PASSED 25K IN MY NANO WOOOOHHOOOOO!!!!!!
Honestly, I've never gotten this far. Hold me.
I'm a little behind pace, but not too bad. I only need 2K a day to finish on time, and I think I can do that if I buckle down. Thanksgiving could either be a 10K day or a goose-egg. So we'll see how that goes.
Here's my biggest problem: I've run out of story.
I draft VERY sparsely. My drafts are nearly always half to two-thirds what the final result will be. I usually have to go in after a first draft and fill in details, write more scenes, flesh out events and scenery and characters, etc. But... that takes a lot more time than straight drafting does, and I'm hesitant to do it right now when I'm already running behind on my pace.
I have two options. One: do what I usually do by going back through, looking for my notes, and expanding the story. Or two: start a second story. A sequel to this one, or something similar.
I'm not sure what I'll do yet, but I'm leaning toward the first one. I know it'll take longer, and I might regret it, but part of me says to trust my process, and trust my gut. That's what we do, right? We're writers. We follow our instincts.
Who am I kidding. It's midnight, and I'm tired so I'm gonna sleep on it.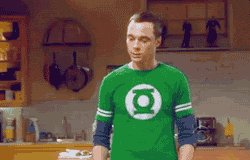 Are you doing NaNoWriMo? Do you know someone who is? Let me know how you/they are doing!
Good luck, writers. May the words be ever in your favor.
-DC